Walking tours tell Shanghai's story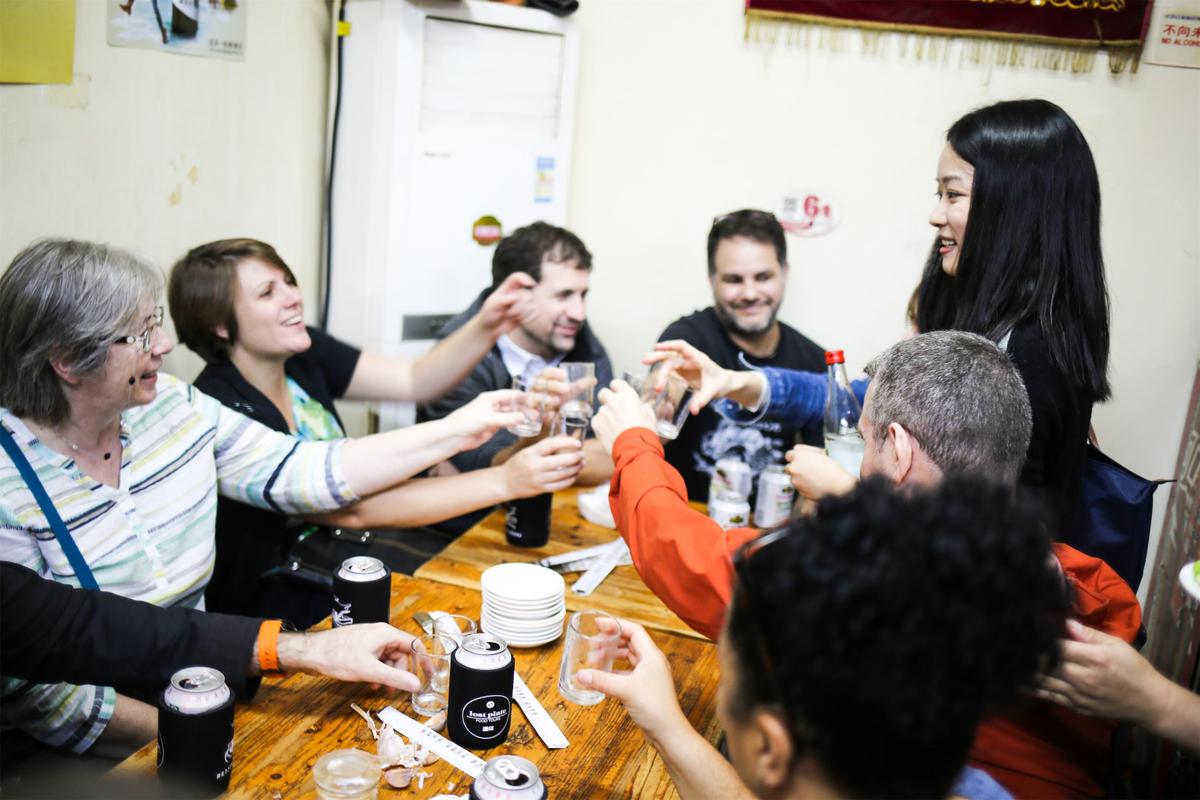 Walking tours operators have seen brisk growth as demand for authentic local experiences continue to grow among travelers
"This feels like a documentary unfolding before me," said Nantanittaya Sesaweech, a Thai tourist, as her guide talks about the history behind Wukang Mansion.
"I love how this walking tour is like a history lesson. Regular tours are not as rich in information as this."
Unlike typical group tours that take tourists to several destinations across the city within a day, Sesaweech's three-hour walking tour by local travel agency Simplicity was limited to just one location - Shanghai's former French concession.
Participants of this tour start their journey on Huaihai Middle Road, which was formerly called Avenue Joffre before 1950, before entering the charming Wukang Road stretch where French plane trees flank the roads and contemporary-style cafes are sandwiched between historical buildings and small, rustic shops.
Besides Wukang Mansion, participants on this tour get to learn about the history behind places such as the former residence of the Italian Consulate General, the home of the late Chinese author Ba Jin, the trendy lifestyle complex Ferguson Lane and a quaint teahouse that is located in an idyllic garden hidden from plain sight.
The philosophy of this walking tour is that less is more, says Simplicity's cofounder Anne Xu.
"On normal tours, you travel around in a bus to many locations across the city. The tour guide gives you a brief description of the place. You get some time to walk around, take photos and buy souvenirs. Before you know it, you're back on the bus and taken to the next destination. You don't really get to experience anything," said Xu.
"Walking tours, on the other hand, are all about the experience and the details. This means tourists end up having a more intimate knowledge of the city."
Though Simplicity was only founded in 2017, its walking tours have been selling like hotcakes. Xu, who has been working in the travel industry for close to a decade, said that her tours for the first half of this year have already been sold out. Many foreign travel platforms such as Urban Adventure have also expressed an interest to list Simplicity's services.